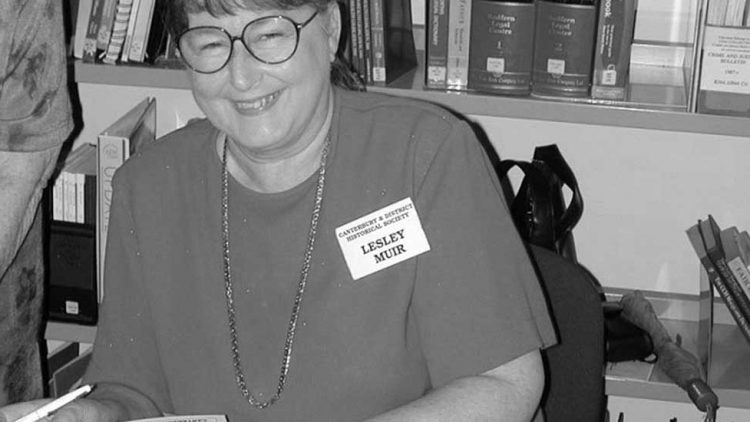 Dr Lesley Muir signing copies of "Canterbury's Boys" at the book launch. Campsie Library, 22 April 2002.
A special acknowledgement to Lesley Muir and her Canterbury & District Historical Society Team for the 12 years (1989-2001) of research they undertook to discover the extent of the WWI effort contributed from the Canterbury District.
This research culminated in the publication of the book Canterbury's Boy's: World War I and Sydney's suburban fringe which won a National Trust Heritage Award.
The team's effort and dedication, the decision to publish their discoveries and willingness to make their findings freely available, has enriched with authority and depth the information on this website.